Concrete Driveway Replacement | Erie, PA
Done right, a concrete driveway can last for decades. However, doing it right is not as simple as it may seem. A proper subbase must be laid for drainage and even concrete application. The concrete must be poured, struck, smoothed, edged, jointed, finished, and cured while following the unique lines and contours of your property. It's a lot to manage without a lot of margin for error.
Thankfully, Mark Anthony Concrete of Erie, PA has driveways cemented down. Whether you're seeking a utilitarian driveway solution or something more decorative, our experts will draft a solution that's right for you. We know the Erie landscape, Erie weather, and Erie people. Give us a call and make your concrete driveway installation or replacement stress-free.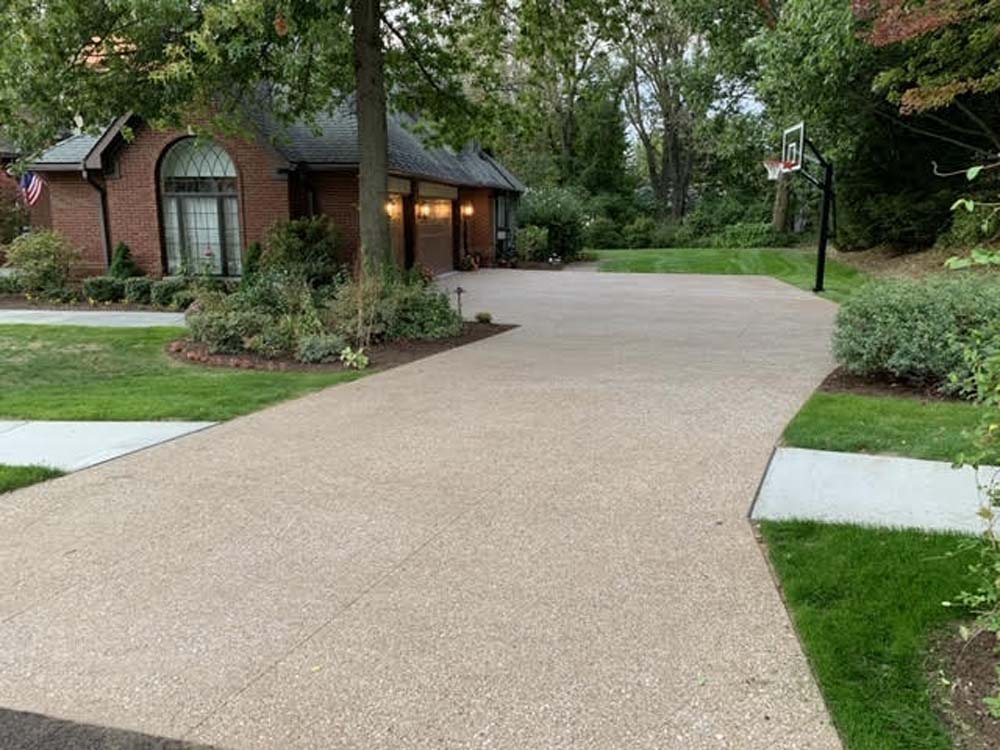 Why replace your driveway with concrete?
Concrete driveways last longer
Concrete driveways last at least twice as long as their asphalt counterparts if installed properly.
Concrete driveways can be chameleon-like
Concrete can be stamped with patterns or stained various colors to convincingly mimic other materials.
Concrete driveways are flexible
Concrete driveways can be poured to follow the precise bends and curves of your property.