Concrete Patio Installation | Erie, PA
Get more from your outdoors with far less hassle by installing a concrete patio with Mark Anthony Concrete. Far from boring, concrete styles and applications can be mixed and matched to bring most any patio idea to fruition at a much smaller cost. Whether you are using concrete to physically or visually tie together existing outdoor features or starting anew, the possibilities are virtually endless.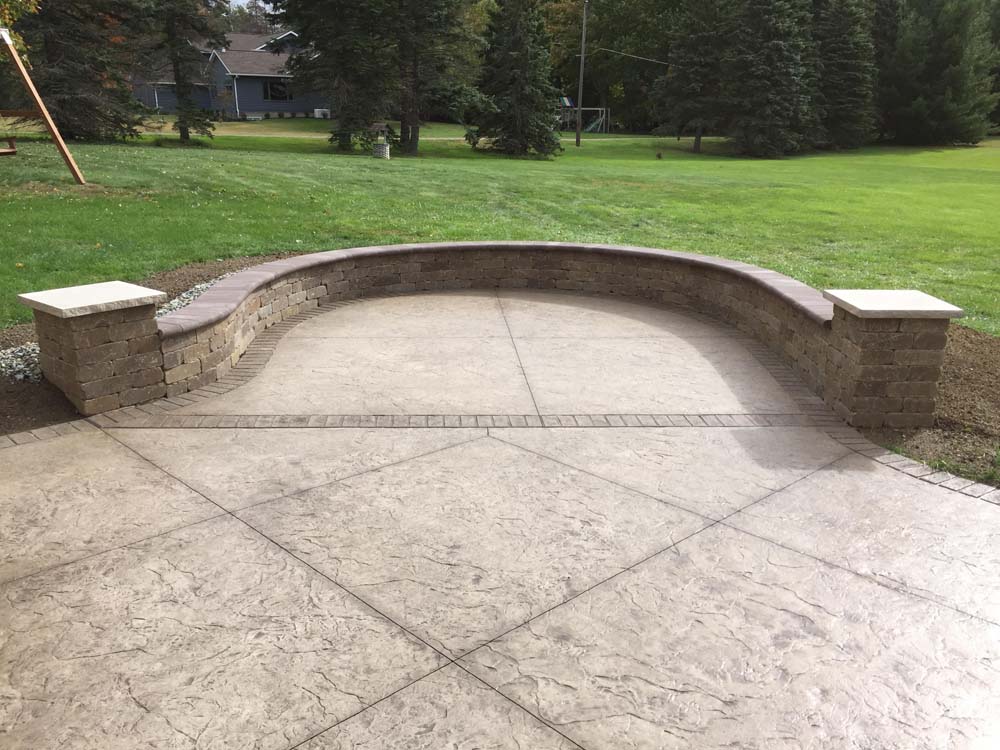 Why choose concrete for your patio and landscaping needs?
Concrete can play both supporting and featured roles.
Use concrete to frame backyard fixtures like a porch or deck or replace them entirely with a standalone concrete patio.
Concrete can sport many looks.
Decorative stamps and colors can be applied to imitate the look of other surfaces like stone or brick. Alternatively, the heart of the concrete itself can be spotlighted with the exposed aggregate option. In the exposure process, the cement's outer layer is peeled away to reveal the coarse aggregate material underneath. 
Concrete is affordable.
A concrete patio costs significantly less than a wooden deck or porch — and won't warp and rot over time. Concrete patios are also cheaper than their stone or brick and counterparts and can look nearly just as good (see above).