Concrete Step Installation | Erie, PA
Getting in and out of your home should be effortless, not perilous. Few things are as off-putting — or potentially dangerous — as chipped, crumbling, or broken concrete steps. However, concrete steps that have been footed, formed, poured, shaped, and cured provide homeowners with long-lasting beauty and security. Because concrete steps can be poured to fit any form, they can be customized to any ground-level entrance.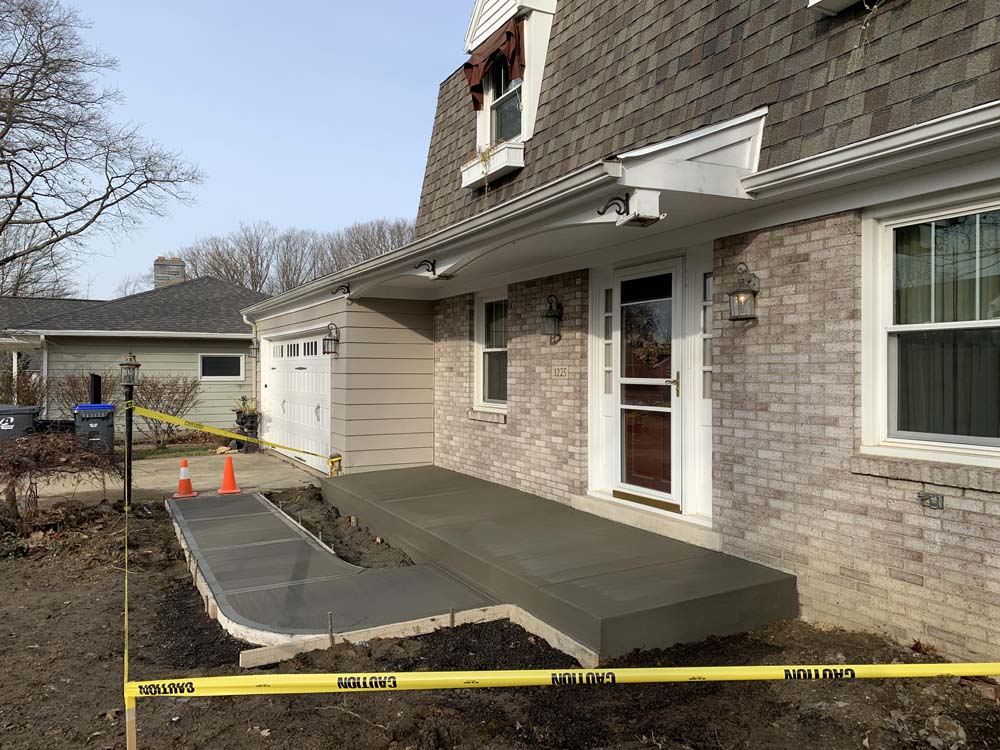 Why install or replace your concrete steps with Mark Anthony Concrete?
We are meticulous
Mark Anthony Concrete will not cut corners with quality (although your steps will be carefully edged and finished).
We are experienced
With a portfolio like ours, chances are Mark Anthony Concrete has worked on a home and in a neighborhood just like yours.
We know the code
Mark Anthony Concrete will make sure your concrete steps are compliant with all applicable building codes, ensuring both peace of mind and surety of footing.