Concrete Sidewalks and Walkways | Erie, PA
Sidewalks and walkways are all about the approach, both visually and functionally. Plan safe and stunning passages up to, in front of, and around your home with the pros at Mark Anthony Concrete. Whether you want to wind a brand new decorative path through your yard or garden or upgrade or replace broken or damaged concrete outside your front door, we can pave the perfect solution for you. Our concrete is reinforced to both resist cracking in the harsh elements of Erie winters and provide lasting appeal to the look of your home.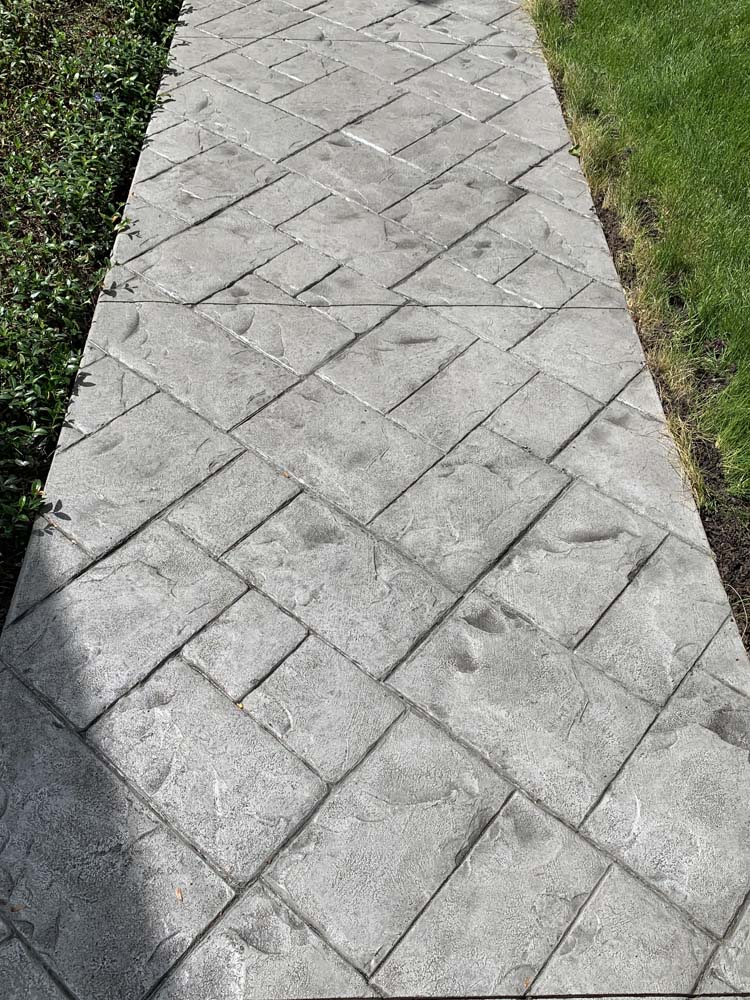 Why install or upgrade a concrete sidewalk or walkway?
Concrete stands up better to Erie weather.
Mark Anthony Concrete will ensure your sidewalk or walkway's subbase is properly drained to prevent ice and water buildup, reducing susceptibility to wear-and-tear from the freeze-thaw cycle.
Concrete can serve as a foot traffic conductor.
Help direct guests and visitors to entrances and exits and guide them to your yard's featured attractions.
Concrete can be more stylish than you think.
Your concrete preconceptions: Smooth or bumpy? Whitish or grayish? 
Your concrete potential: Would I like my concrete sidewalk or walkway to look like slate, stone, brick, or even wood? Would I like it finished to stand out from the surroundings or blend in with specialty stains and textured finishes?